Changing Healthcare Forever
---
Digital solutions for long term condition management
Any time, any place, any device.
We create beautiful, evidence based digital platforms for patients that can be used on almost any device. From smart phones to smart tv's the user will experience a unique, customised, and personalised experience.
No more limits. No more restrictions.
For patients with Asthma, COPD, Diabetes and Heart Disease we develop apps that enable the best outcomes. 24 hours a day, 7 days a week.
Play video
Since I started using, myCOPD, I have lost weight, my depression has lifted, and I see my GP just once a year (compared with twice-monthly visits previously). I have not needed hospital treatment for 18 months.
---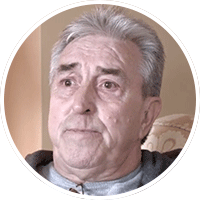 - Paul
MyCOPD is available at zero cost for selected patients through the NHS England Innovation and Technology Tariff.
Read More