Meet the Senior Team
my mhealth are a team of experienced doctors, professors, nurses, researchers, technologists and pharmaceuticals experts. We'd love to talk to you about how we can help to digitally enhance your healthcare service, support your clinical research, compliment your medicines with digital technology or investment enquiries.
Dr Simon Bourne
CEO and Co-Founder
Dr Simon Bourne qualified as a doctor from University College London in 1995 and specialised in respiratory medicine. He took up the role as lead COPD consultant, and senior lecturer at University Hospital Southampton in 2007, where he took most of his practice from the hospital, into the community within the first 3 months.
Realising innovation was key to reaching his patients, and delivering quality care at scale, Simon set up new community pathways within Southampton City and later formed a digital health company, my mhealth Limited in 2012. Simon joined the first cohort of NHS Nation Innovation Fellows in 2015 and successfully achieved national procurement of myCOPD in 2015.
Simon is passionate about helping every patient get access to expert advice and interventions at a time and place that suits them. Simon successfully built on the success of myCOPD to build a co-morbidity platform for patients, and clinicians to manage Asthma, COPD, COVID-19, Diabetes and Heart Disease.
His next ambition is to build a next-generation AI engine into the products to enable the delivery of precision medicine at population scale.
Professor Tom Wilkinson
Chief Science Officer and Co-Founder
Professor & Honorary NHS Consultant Respiratory Medicine Southampton University Faculty of Medicine
Professor Tom Wilkinson is CSO of my mhealth, Professor of Respiratory Medicine at the University of Southampton, and Honorary Consultant at University Hospitals Southampton. He trained at the University of Cambridge and Barts and the London School of Medicine and completed his PhD at UCL studying disease mechanisms driving Infective Exacerbations of COPD. He has 20 years' experience in health care innovation and health services research and in 2012 co-founded my mhealth with Simon Bourne. He is now a Director and Chief Scientific Officer for the company and leads the digital health research programme.
Tom's research seeks to improve outcomes for patients with long-term conditions. He currently leads several large-scale programmes of digital health implementation and appraisal across the NHS. He and his team are developing data-driven models of disease to help patients and clinicians better understand the outcome and to optimise treatment. Working with thought leaders in AI and data science the my mhealth research team is now developing the next generation of digital therapeutics.
Tom has published over 100 peer-reviewed papers and reviews. His work has been recognised by National and International Awards including the European award for Innovation in Respiratory Medicine.
Paul Gaudin
Non Executive Director
Paul has been an entrepreneur and investor in Medtech and Insurtech for 28 years and sits on the board of directors.
Gareth Owen
Non Executive Director
Gareth is the McKesson Investor Director and has over 20 years experience in healthcare strategy.
Joel Sangerman, FABC
Chief Commercial Officer
Joel is leading the North American financing and commercial drive to improve the lives of patients with long term conditions throughout the world. For over 30 years Joel has helped United States based payers, employers, providers, and suppliers achieve better patient outcomes at a lower cost of care using new health technology. A Fellow of the Advisory Board Company in Washington DC and formerly the Chief Commercial Officer of Click Therapeutics, Director of Reimbursement at Johnson & Johnson, and Vice President of Market Development with Walgreens, Joel brings a robust healthcare delivery perspective and has been instrumental in structuring strategic partnerships between pharma, insurers, and med-tech. His vision is for my mhealth brands to comprise a market leading, integrated care platform where clinicians prescribe digital therapeutics as the behavioral companions to molecular therapeutics to improve population health everywhere.
Sarah Behmardi
UK Commercial Officer
Sarah started her career in the NHS managing patients and promoting the adopting of remote monitoring and has over 10 years of experience working in Medtech, biotech and RWD. Previously working for Sanofi, Eli Lilly, Daiichi Sankyo, Proteus Digital Health and more recently Sensyne Health, building and leading successful multi-functioning sales and operations teams within UK, Australia and Europe.
Sarah focuses on UK commercial sales strategies for RPM products and market access plans for NPI. Sarah has a strong track record in commercialising new products to market and digital transformation of healthcare within geographical regions and is responsible for the UK commercial strategy, leading the commercial teams and ensuring the company achieve the annual revenue growth.
Dr Adam Kirk
Medical Director
Adam's background as an NHS consultant working in an academic unit responsible for tertiary services and renal transplantation has prepared him well for this role. Adam is responsible for the clinical safety of the applications and with Dave Hale and Thomas van Lindholm leads on information governance and security for my mhealth. Adam is also leading on the further development of the diabetes and heart disease programs for my mhealth. This year, Adam launches the my mhealth type 2 diabetes fitness and nutrition program, DMFit.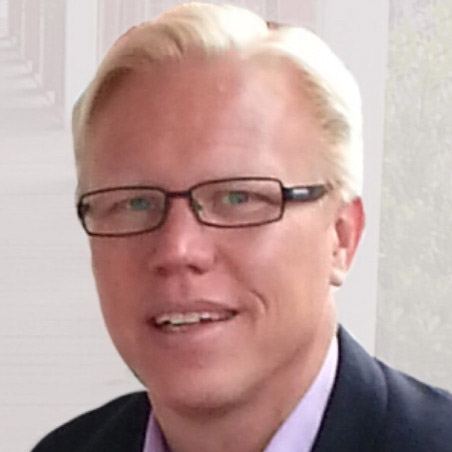 Thomas van Lindholm
Chief Technology Officer
Thomas is a CTO with first-class analytical, design and problem-solving skills and a natural aptitude for technical subjects and abstract concepts with over 20 years in the software industry. His previous roles leading technical teams both as a Lead Developer and Lead Architect working with companies such as J.P Morgan Chase & Co, Qualcomm, MLB, Universal, Orange, Vodaphone, Three, Sprint, Sky, IBM, BEA, HP and Accenture brings a wealth of knowledge to my mhealth. Thomas has an outstanding track record for delivering technical products on time and to specification and has got a wealth of experience of providing innovative technical solutions in enterprise integration, architecture and managed service solutions. He oversees all aspects of developing and delivering Technology's capabilities and is responsible for defining my mhealth's technology strategy and vision. Thomas currently heads up the development team and has transformed our server and service infrastructure, created our APIs and built our Analytics Suite.
David Hale
Head of Compliance
David is a compliance professional with over 17 years of experience working within highly regulated sectors. David gained the majority of his experience working within financial services and to the strict regulations of the Financial Conduct Authority, achieving chartered status and qualifications for leadership and management. He has worked in senior compliance and leadership roles for the last 7 years and since coming on board, has achieved MHRA accreditation for our suite of applications and implemented a quality management system to ensure compliance to regulations, risk mitigation and the safety of our system users. David currently takes responsibility for information governance, regulatory compliance and quality management.
Jane Stokes PgDip MSc BSc (Hons) MCSP
Rehabilitation and Engagement Lead
Jane Stokes is the Rehabilitation and Engagement Lead for my mhealth and project manager for the North of England. A Senior Respiratory Specialist Physiotherapist, the UK's first Advanced Critical Care Practitioner Physiotherapist, National womens rugby union veteran, mum of two and military wife, Jane's drive and enthusiasm coupled with her breadth of experience and knowledge have enabled her to become a key influencer in the digitisation of current health care delivery systems.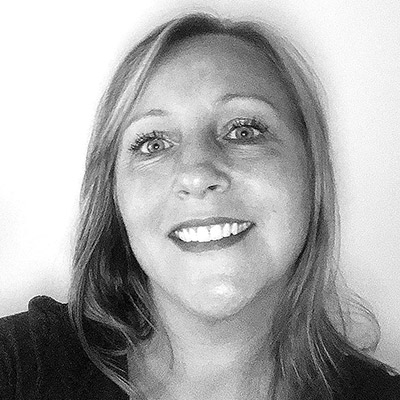 Alison Blythin
Digital Research Nurse
Since qualifying as a Registered General Nurse from Kings College London, Guys & St Thomas Hospital NHS Foundation Trust over 20 years ago, Alison has specialised in renal nursing specifically transplantation and haemodialysis, clinical research and digital health. She has achieved awards to practice nursing research from Health Education England and National Institute of Health & Research. Her areas of expertise include working in the hospital and healthcare industry, digital health and patient self-management, clinical research, patient safety, management and leadership.