myHeart is a comprehensive platform for patients suffering with heart disease, and for those who have undergone recent heart surgery. The app delivers an individualised self-management and cardiac rehabilitation platform that is customised to the individual. Using our award-winning rehabilitation platform, and integrating over 50 new educational videos, myHeart brings the very best support to patients suffering with these conditions.
Download Brochure
For Patients
myHeart is for patients suffering with the following heart conditions
---
Heart Failure
Angina
Heart Attack
Post PCI
Valve Replacement
Valve Repair
Coronary Artery Bypass Graft Surgery (CABG)
Valvular Heart Disease
Cardiac rehabilitation
Full cardiac rehabilitation program relevant for you and your condition.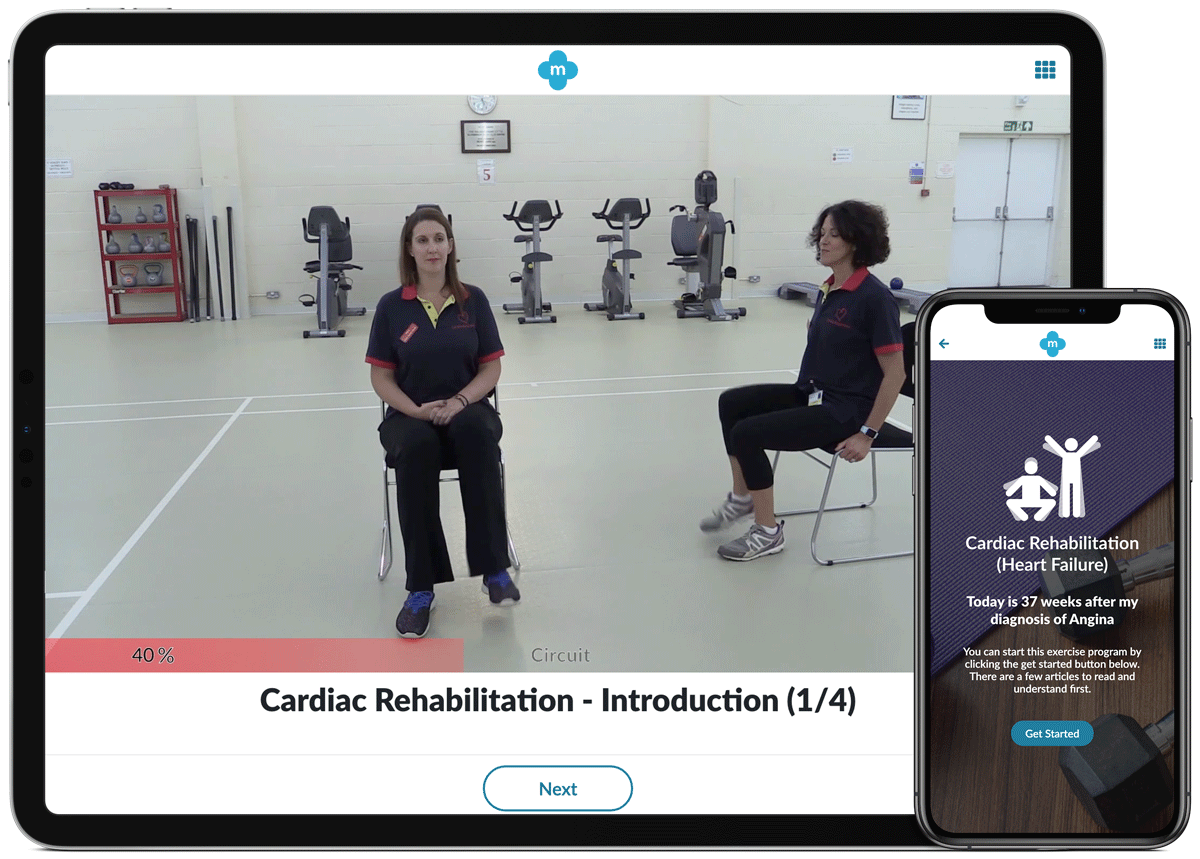 ---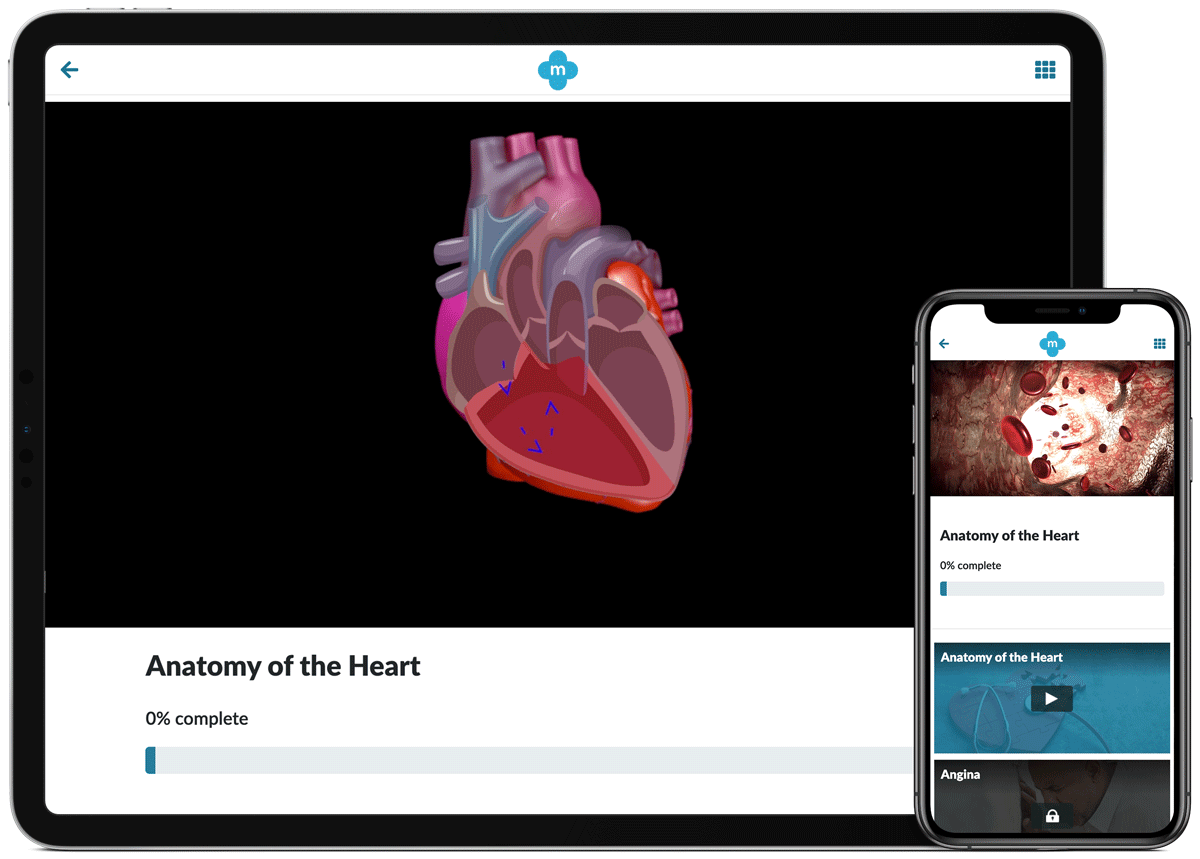 Educational courses
Individualised comprehensive patient education course so you know what is required to achieve the very best outcome for your heart health.
---
Recovering from heart surgery
Post-surgery recovery program with walking and stretching video instruction.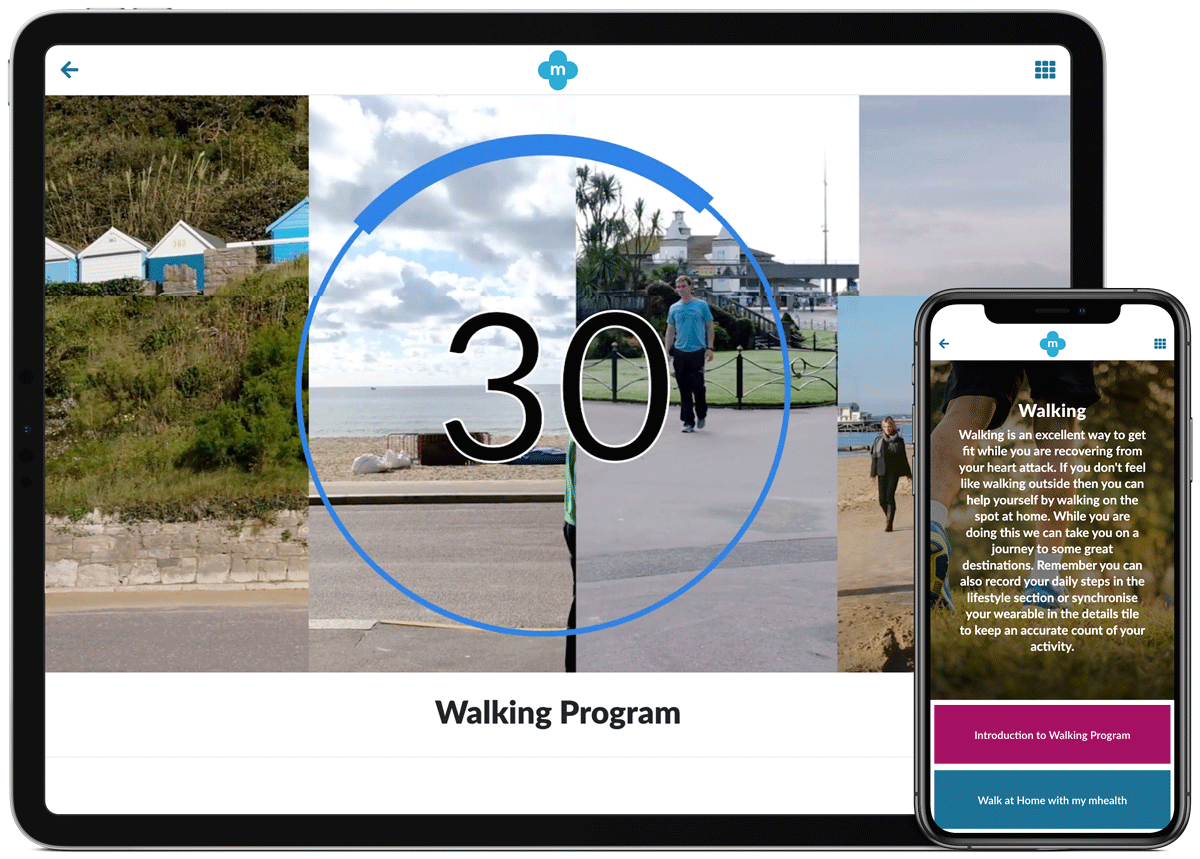 ---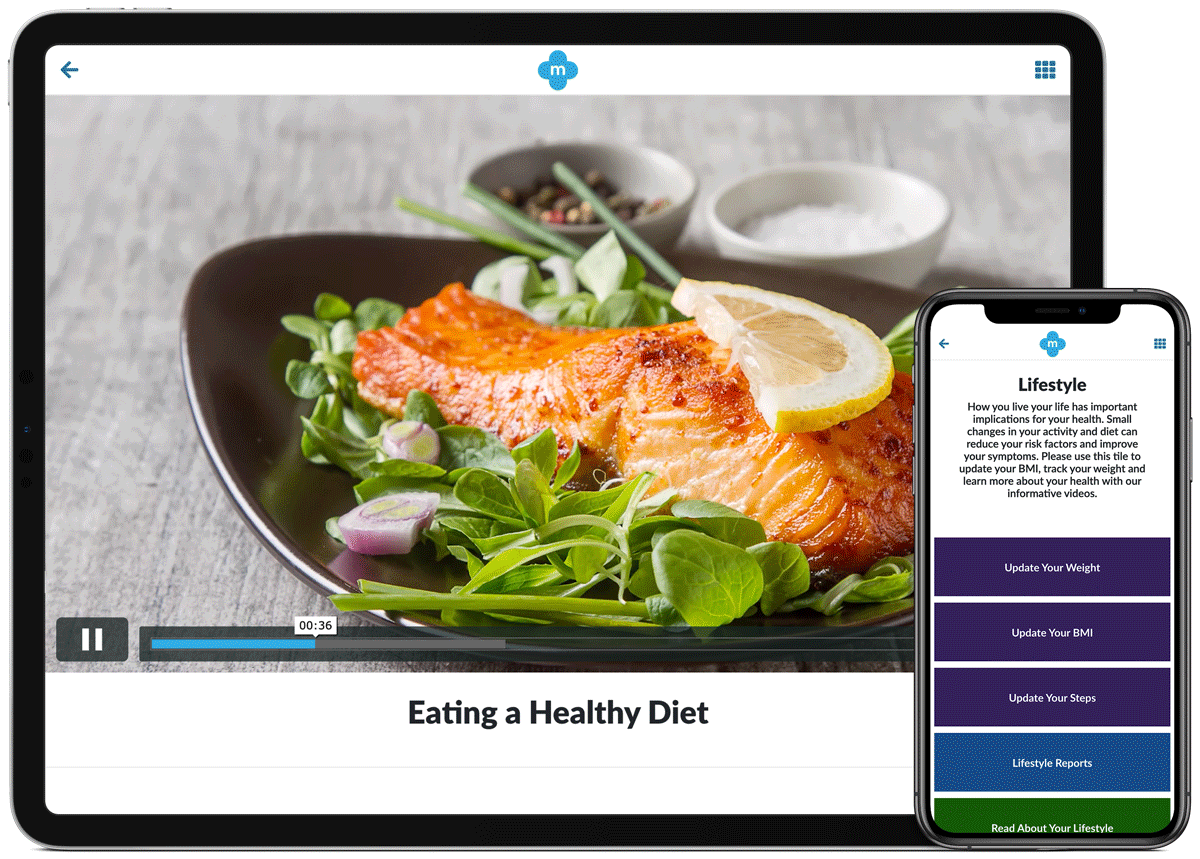 Lifestyle
Lifestyle and risk factor interventions – such as blood pressure, cholesterol and exercise.
---
Wearables
Synchronise your wearables (Jawbone and Fitbit – more to be added soon).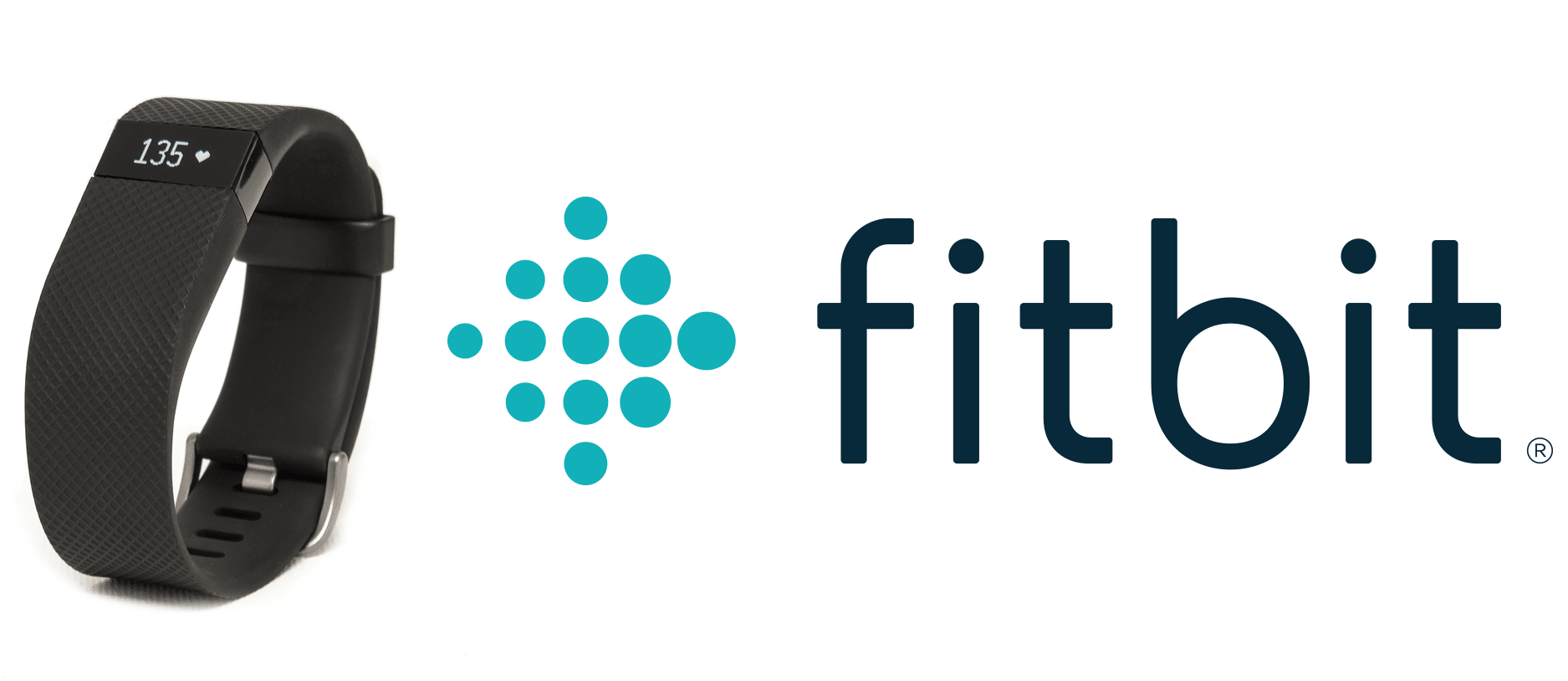 ---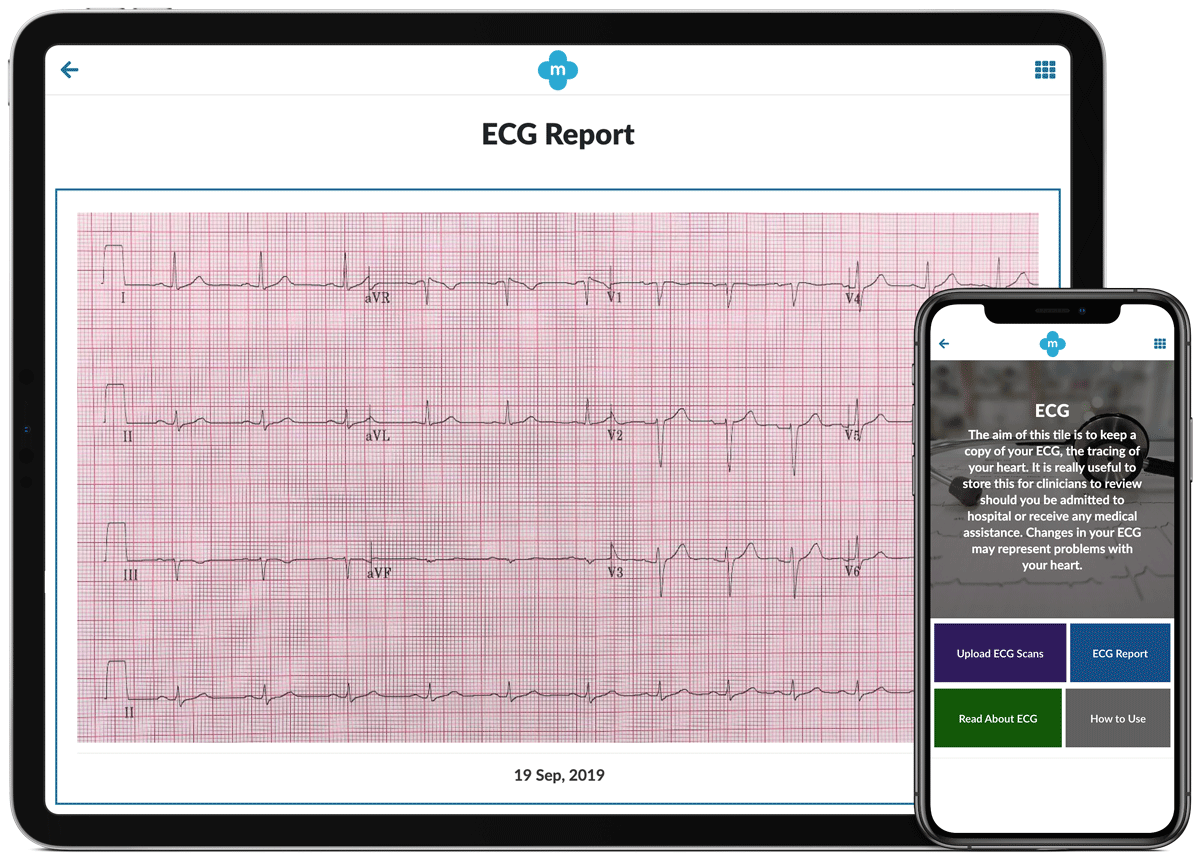 ECG and ECHO
Store and view your uploaded ECG and ECHO reports.
---
Post cardiac surgery
Post cardiac surgery and post heart attack educational courses.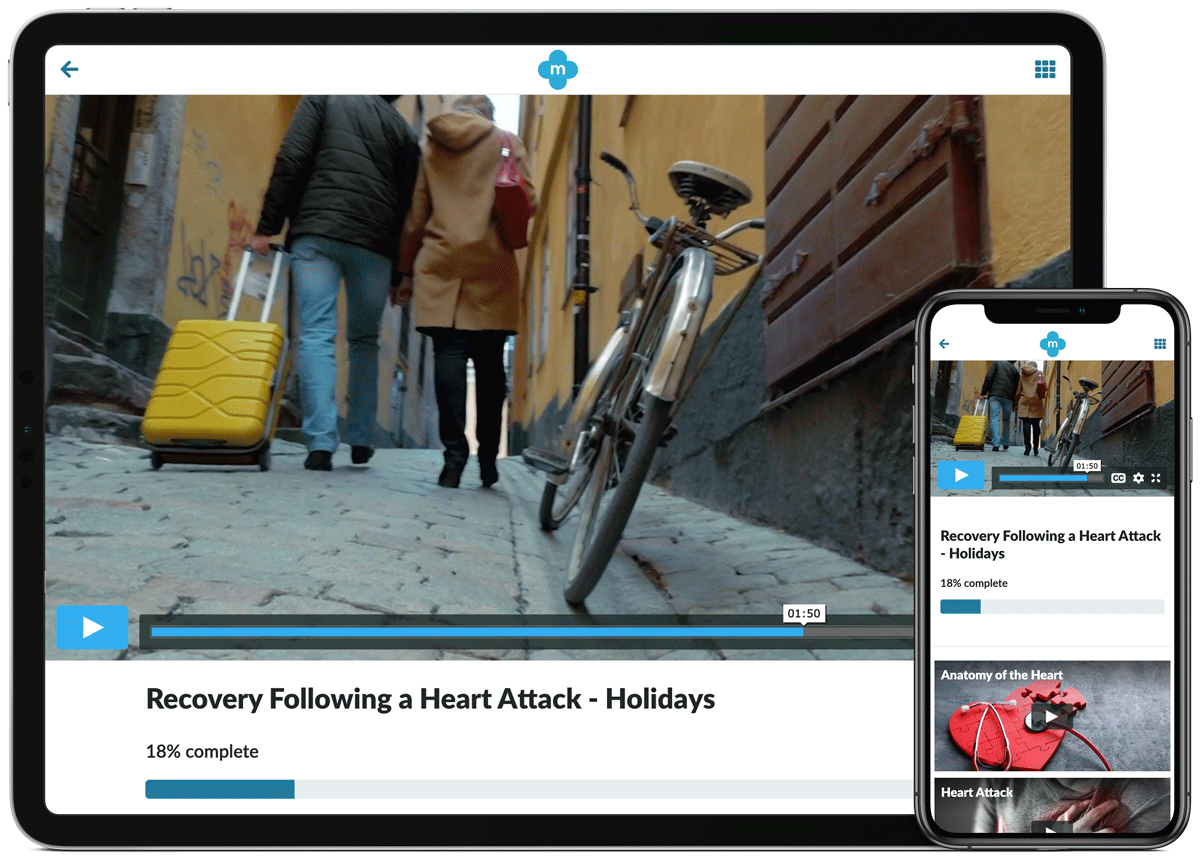 ---
Medication diary
The medication diary allows you to record when you have taken your medication, so you never miss a dose.
---
Heart failure
Heart failure management for patients suffering with this condition.

---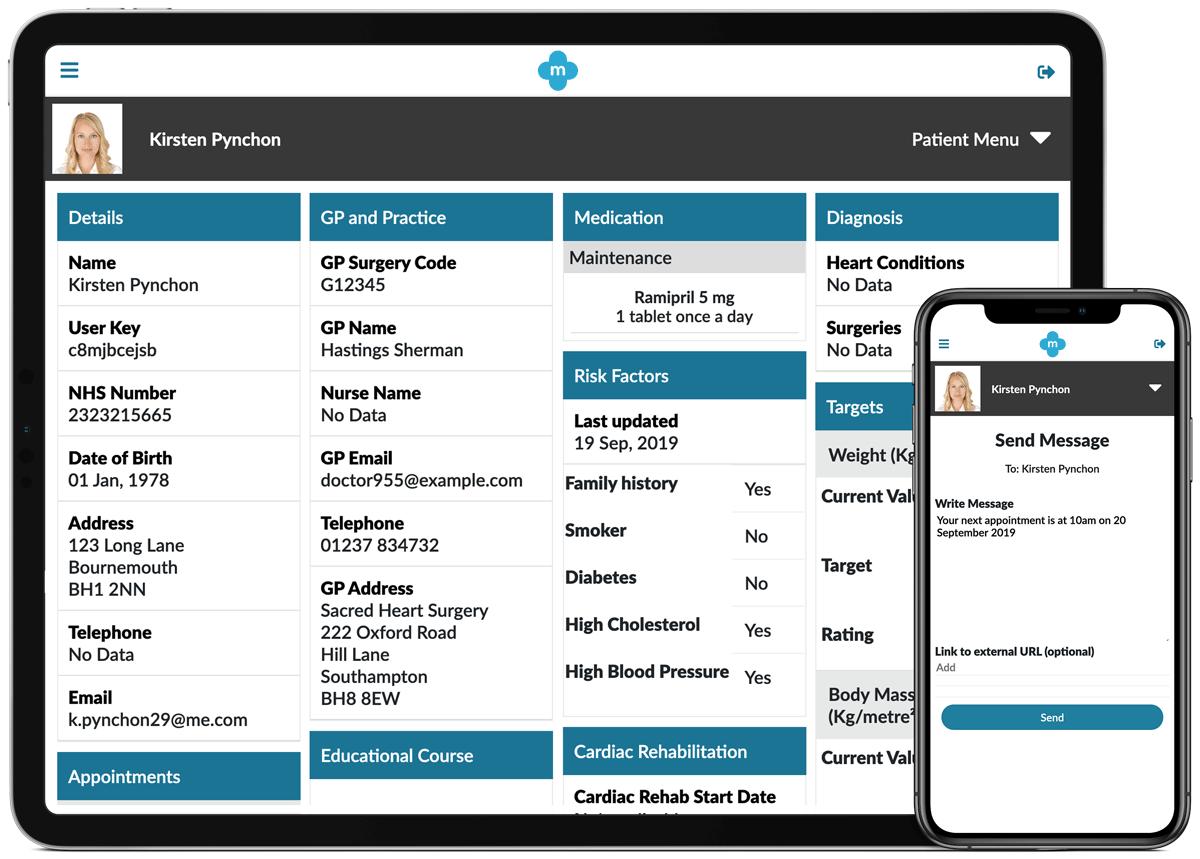 Use myHeart with your clinician
Use with your clinician to receive notifications, messages and other important notices (if they are using our software).
---
Notifications
Notifications inform you if your clinician has made any changes to your patient account or has sent you a message. Notifications is also where you will receive messages from the symptonet about your condition.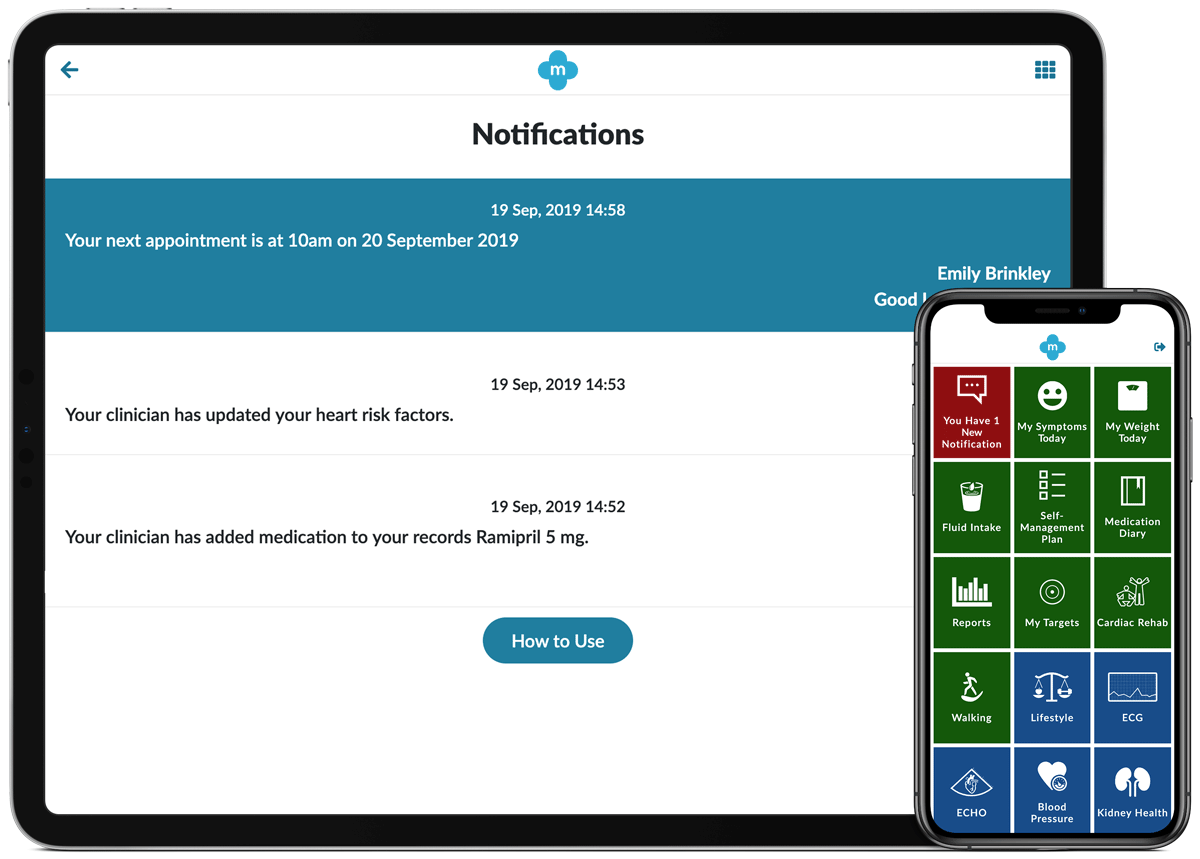 For Clinicians
For clinicians myHeart enables you to manage and support your patient population like never before.
Support remotely your patients with heart failure, post cardiac event or surgery.
Deliver, and manage remotely a comprehensive cardiac rehabilitation and education course, individualised to that patient's condition.
Manage your patients with heart failure by monitoring remotely their weight, weight change, symptoms, blood pressure and more.
Manage individual patients remotely by setting targets, monitoring and managing risk factors and reviewing their recent ECHO and ECG reports.
Send an individual message to a patient, or a message to your entire patient population.
For more information you can download our myHeart brochure.