Which Bluetooth devices do my mhealth apps connect to?
Our apps support a growing number of Bluetooth connected medical devices to help our patients monitor their medication usage, weight, blood glucose and blood pressure. Please see below for the full list of supported devices. As the list of devices we support grows, we'll update this page.
Turbu+
Turbu+ is a personal medication tracker that fits to the bottom of your inhaler and improves medication adherence. You can connect your Turbu+ inhaler to myCOPD and myAsthma.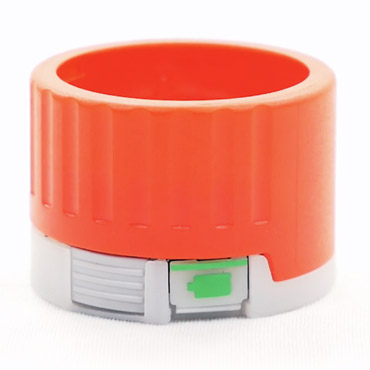 OMRON Bluetooth Blood Pressure Monitor HEM-9210T
Equipped with Bluetooth Smart technology, this blood pressure monitor can be easily connected to the myDiabetes, myHeart and Telehealth apps to transfer data.
OMRON VIVA Digital Scales
These digital personal scales from OMRON are accurate, easy-to-use bathroom scales with a stylish and sleek design and enable you to easily sync your weight to the myDiabetes, myHeart and Telehealth apps.
GlucoRx Nexus Blue Blood Glucose Meter
The GlucoRx Nexus Blue meter is a quality and affordable meter that facilitates simple management of diabetes by syncing your data to the myDiabetes and Telehealth apps.
WaveSense JAZZ Wireless Blood Glucose Meter
Seamlessly sync your blood glucose readings to the myDiabetes and Telehealth apps with the easy to handle WaveSense JAZZ Blood Glucose Meter.
Find out how my mhealth apps and Bluetooth connected medical devices can help you.
Email us at: info@mymhealth.com
Call us on: +44 (0)1202 299 583