Digital Healthcare and Medtech News
22 Sep, 2022
my mhealth announces appointment of David Pettigrew as their new CEO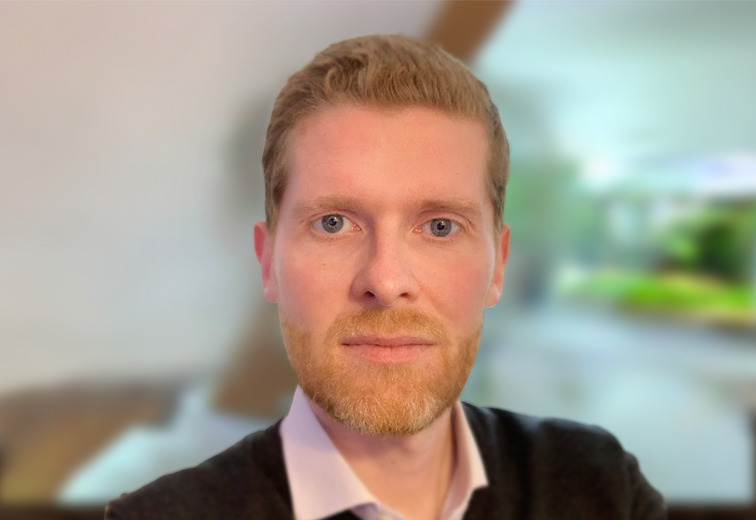 CAMBRIDGE UK, September 22, 2022. my mhealth, a leading Digital Therapeutics (DTx) company based in the UK, is pleased to announce the promotion of Dr. David Pettigrew as CEO. David will guide the organisation in its mission to improve the quality of care for people with long term conditions, through digital health. Having spent time in the US successfully growing a healthcare technology business for a UK-based company, David is ideally placed to lead my mhealth's expansion into the US market.
Dr. Pettigrew has a broad and extensive experience in the digital health industry. Throughout his 17 year career, he has been responsible for managing large and complex digital health product development projects, building new organisational capabilities and for overall business delivery. He was an early pioneer in developing FDA-regulated smartphone apps. Most recently, he led Sagentia, an AIM-listed international technology and product development business, and was part of BrightInsight's leadership team, focusing on building DTx solutions for the medtech and pharmaceutical industry. David holds a DPhil in Molecular Biophysics from the University of Oxford.
David replaces the founder Simon Bourne, who is transitioning to President and will continue to take an active interest in developing my mhealth's next generation AI capabilities.
Bourne commented:
"When I co-founded my mhealth over 10 years ago we set out to transform healthcare using digital platforms. Back then this was through a simple website developed to support COPD patients. We never imagined back then how much this simple tool would transform the lives of patients.

Following successful randomised clinical trials and NHS National Innovation Accelerator adoption, my mhealth has supported over 80,000 patients and multiple long-term conditions across the UK. During the pandemic, we delivered access to digital rehabilitation, when most services had to close. We are also proud of the contribution we made in easing capacity pressures in the NHS through our COVID virtual ward remote monitoring solution.

Today marks an important event in our history, as I hand over the CEO role to David Pettigrew. David has a proven track record, and having worked with him over the last 5 months in his role as Chief Strategy Officer, I have every confidence he will take my mhealth to the next level."
Pettigrew stated
"Having spent 17 years developing DTx solutions, I can confidently say that no other company has been as successful as my mhealth in building such a vast and engaged user base. I would like to take this opportunity to thank Simon and the team for all their hard work to bring the company to where it is today. I'm honoured to be taking on the responsibility of leading my mhealth in the next stage of its journey, which will focus on launching in the US and beyond, expanding our relationship with the NHS and extending our data and clinical trial partnerships with the pharmaceutical industry. Our primary mission will continue to be improving the lives of patients with long term conditions everywhere."
About my mhealth
my mhealth's digital therapeutics have been prescribed to over 80,000 patients with chronic conditions, resulting in reduced morbidity and hospital admissions. It serves patients across a range of long term conditions, including COPD, asthma, diabetes and cardiovascular disease. Our flagship product, myCOPD, was the exclusive digital therapeutic deployed by the UK's NHS to deliver pulmonary rehabilitation during the pandemic, when in person care was practically inaccessible. Real world and clinical trial evidence demonstrates the efficacy of digital interventions on the my mhealth platform. For more information on my mhealth, visit www.mymhealth.com.
---
Topics
CEO
appointments
Health tech
Digital Therapeutics
Expansion
Digital health
---
Further information
Email: info@mymhealth.com
Call: +44 (0)1202 299 583
---