Digital Hub
Improve outcomes. Reduce costs. Increase capacity.
my mhealth's Digital Hub enables you to distribute cutting-edge digital therapeutics to every patient for less than the price of a coffee per patient per year.
For the first time ever, digital health is unlimited.
Book a demo
Get access to all our clinically proven digital therapeutics with the Digital Hub
With our Digital Hub platform, you're given access to best-in-class digital therapeutics for your entire patient population and clinical teams. Covering 70% of long-term conditions including COPD, heart disease, asthma, diabetes and cancer.
Simply choose one or more of our expertly designed, peer-reviewed digital therapeutics to empower your patients and clinical teams.
Contact us to find out more
What can the Digital Hub do for you?
Self-management and patient empowerment is at the heart of what we do, but the benefits don't end there.
Help you improve patient outcomes
Our platform provides patients with a tailored, evidence-based digital intervention that's proven to improve health outcomes and reduce health service dependence. Our platform benefits range from education, condition-specific intervention to rehabilitation and much more. We're confident that we can help your patients.
Reduce service cost
For less than the price of a cup of coffee per patient (per year), you can have access to a population-scale digital therapeutic. This approach enables health services to manage thousands of patients with multiple long-term conditions at a fraction of the cost of traditional interventions.
How the Jersey Government deployed Digital Hub across the island
Increase service capacity
The Digital Hub means no limits for the number of patients using our user-friendly platform. Licences distributed to customers are completely limitless, meaning clinicians can increase their capacity for care, helping more patients than conventional healthcare delivery models.
Patient and service improvements enabled by technology
Empower clinical services to deliver enhanced care to patients with long-term conditions with the my mhealth platform. The Digital Hub provides an entire year of access without patient subscription limitation when signing up for either a single condition-specific application or full platform access.
myCOPD
myCOPD is the most comprehensive, user-friendly and intuitive COPD app on any device. Designed and built by COPD experts and externally peer-reviewed by leading NHS consultants, myCOPD puts patients and their clinical teams in control like never before.
myHeart
myHeart brings the very best digital support to patients with heart disease or recovering from cardiac surgery. Delivering personalised self-management and cardiac rehabilitation programmes, our award-winning platform has over 50 new educational videos.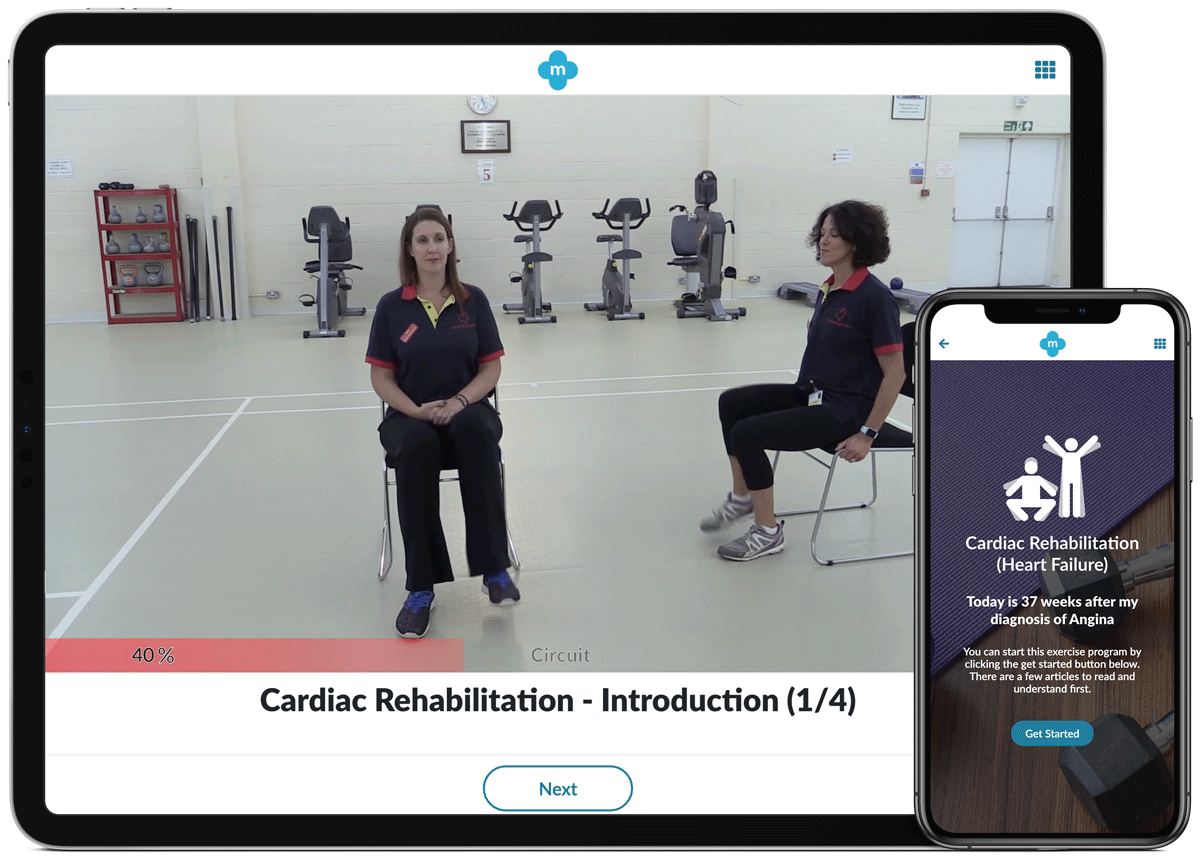 myDiabetes
Globally there are over 400 million people with diabetes. myDiabetes provides 24-hour self-management, education and expert advice to patients with type 1 and type 2 diabetes.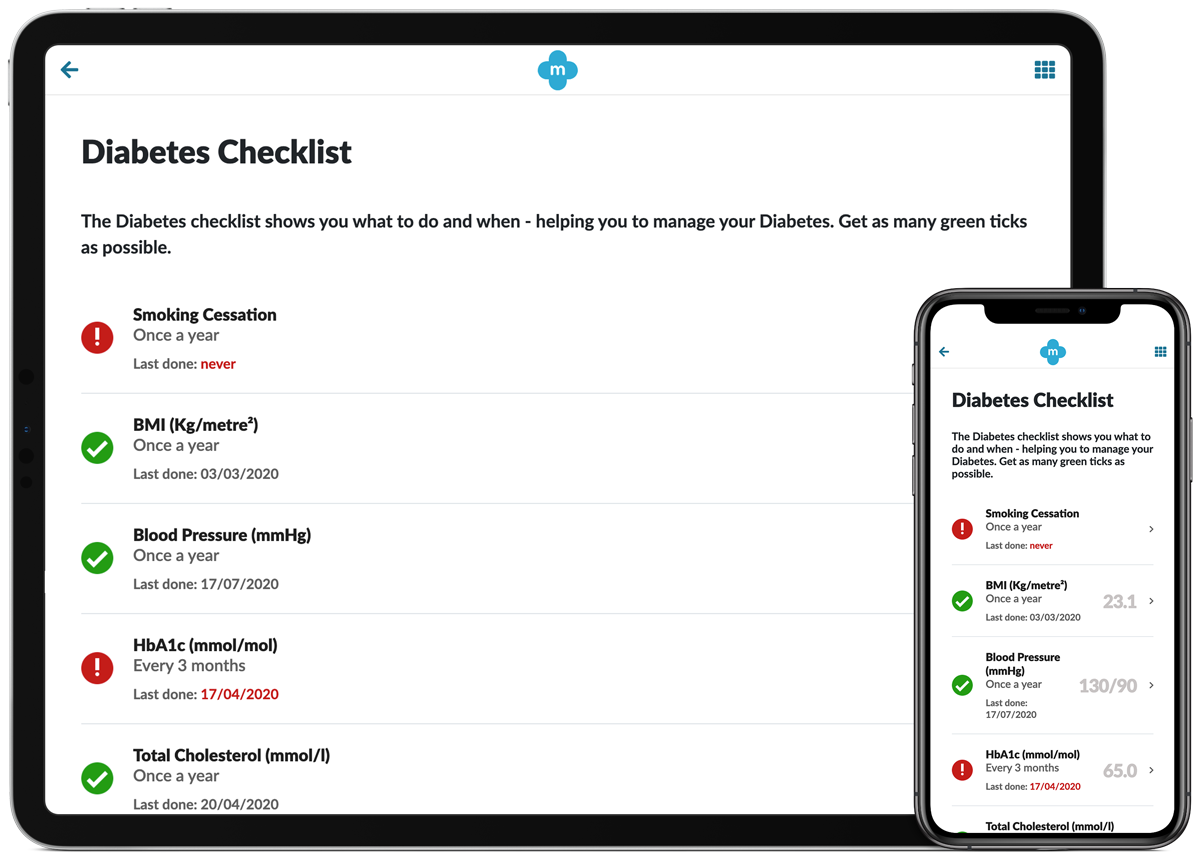 myAsthma
Globally there are 300 million people with asthma, making it one of the most common long-term conditions. myAsthma provides 24-hour self-management, education and expert advice to patients with adult asthma.
myRx
Expertly designed for patients and clinicians, the app has been created to support both people with cancer and their carers by focussing on monitoring and supporting well-being, education and the relationship between patients and their clinical teams.
One subscription. Unlimited possibilities.
Our multi-morbidity option gives healthcare professionals the ability to manage multiple long-term conditions within their patient populations. With the Digital Hub platform, your patients can access specific interventions for COPD, heart disease, asthma and diabetes. Reducing unwarranted variations in care.
The single platform option includes all the benefits of each individual app, but with a single-condition approach to care.
We provide training and support
my mhealth offers the training and support needed to make sure your clinical teams and patients are achieving success. We offer assistance from our expert Digital Health Advisers (DHAs). From digital pathway transformation to onboarding patients at scale. We can help you transition from your current service delivery models to one that delivers best-in-class care at a population level.
Build your skills on the my mhealth platform with on-demand training with the my eLearning resource. With an extensive library of online courses covering every app, you can work through a course at your own pace or search for specific help guides. View our eLearning courses.
"A fantastic step forward"
In 2021, the my mhealth platform was adopted by Health and Community Services on the island of Jersey after a successful pilot scheme (read more on itv.com). myHeart, myCOPD, myAsthma and myDiabetes are available for all relevant long-term condition patients in the region. Chief Nurse Rose Naylor said: "This is a really fantastic step forward for people living with long-term conditions in Jersey. The app provides a whole set of easy to use self-management tools, access to educational resources and targeted, evidence-based information and advice."
Respiratory nurse specialist Duarte Viera takes us through the app's benefits and how they have found success in rolling it out to their patients across the island.